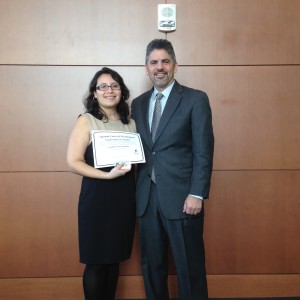 On March 6th, 2015, Natalia Rivera was sworn in as one of 3 new Washington State Certified Court Interpreters by Supreme Court Justice Steven Gonzalez. Out of 30+ applicants, only 3 new court interpreters were admitted as new Spanish interpreters. Each of the three newly appointed individuals come from and will serve a different Washington State county. Natalia will be serving us in King County, while the others will be serving Skagit and Grant counties.
WE ARE SO PROUD OF YOU!
CONGRATULATIONS NATALIA!